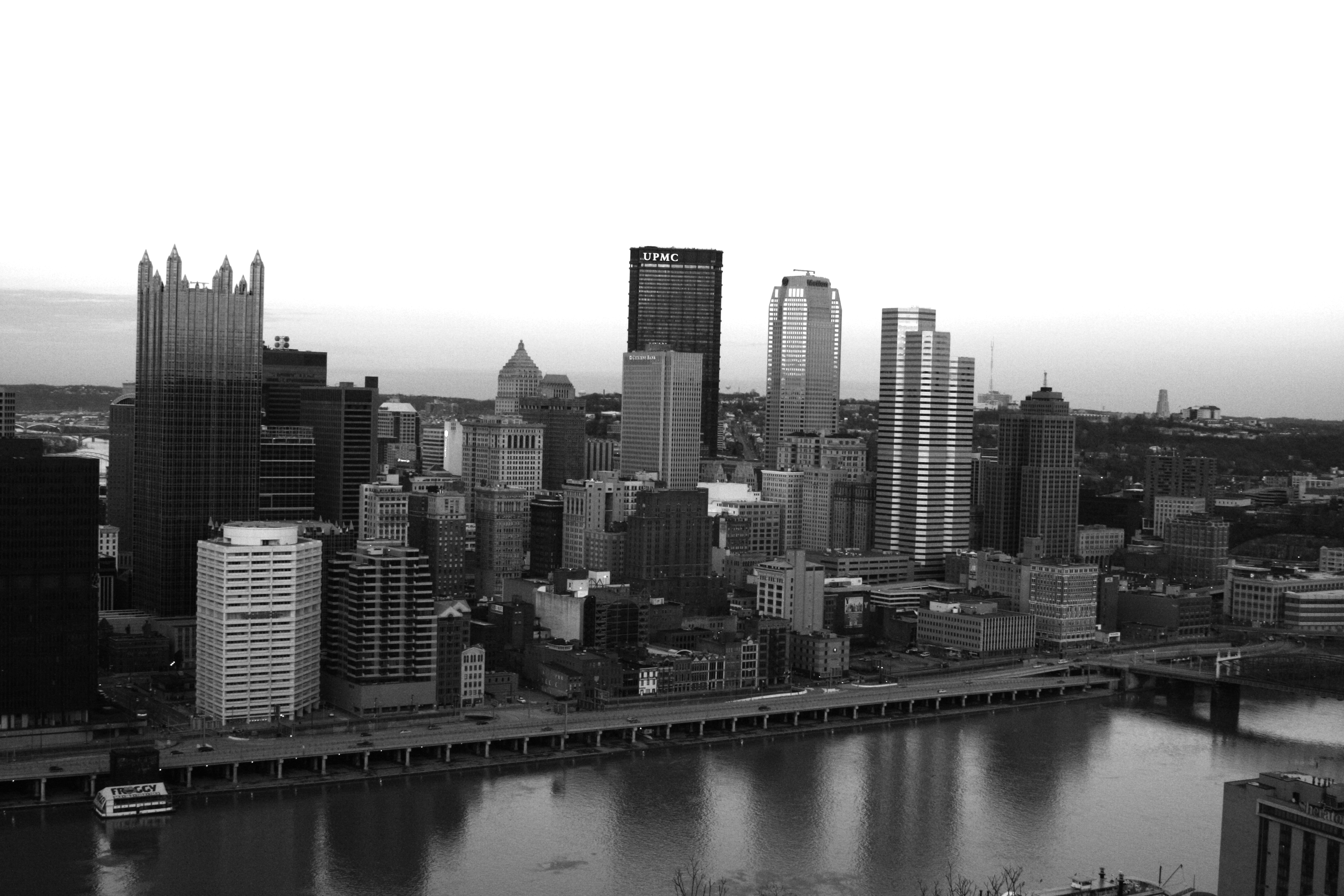 In the classic movie, The Wizard of Oz, the character of Dorothy desperately utters, "There's no place like home. There's no place like home." in order to alleviate the sensation of feeling lost from her stranger-than-life dream induced by a bump on the head.
It's also cliché to say, home is where the heart is.
Whatever the case, a recent visit to my chiropractor's office had the positive effect of placing me in a fifty year time capsule, launching me back to yesteryear, and experiencing a flood of put-a-smile-on-my-face emotions.
Allow me to explain.
Dr. Tom is all about Pittsburgh, especially the Pittsburgh Steelers. He proudly displays his Terrible Towel™. You can also grab a lollipop from his Steeler mini-bucket. He always chats about the latest team news when I see him. In short, we shoot the breeze!
From my perspective, what's not to love about him?
The first time I came to his office a few years ago I knew I was in the right place. As a native of Pittsburgh and a yinzer, any reminder of my home turf is a good thing.
In case you are unaware, in Pittsburgh–ese, yinz equals you.
As I sat in the waiting room on this particular day, I noticed a new picture on his wall.
It was a framed lithograph entitled, Memories of Pitt Stadium 1925 – 1999.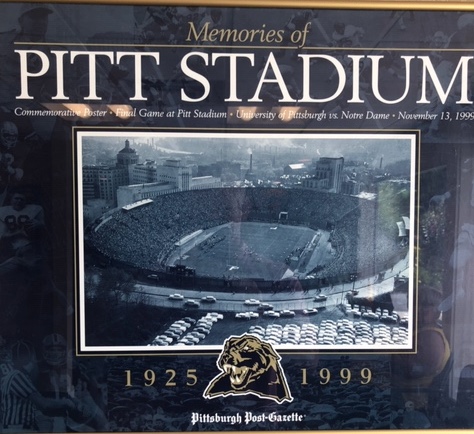 Pitt Stadium was the proud, longtime home of the Pitt Panthers football program. Later in the day I thought of some of the all-time greats who played for Pitt – Mike Ditka, Tony Dorsett, and Dan Marino to name a few.
Additionally, Pitt Stadium was also the former home of the Pittsburgh Steelers in the 1960's.
On this particular day in Dr. Tom's office, I was eleven years old all over again.
The year was 1969. I had never been to a pro football game and my Dad wanted to teach me the value of saving money toward a goal the Christmas before the 1969 season.
The goal was for me to purchase my own Steeler's season ticket. Seven games would cost me twenty-eight bucks. Do the math, $4 per ticket.
Yes, you read that correctly!
Staying in the time capsule may have some benefits.
In today's NFL, I might be able to purchase the equivalent of one quarter of football bliss for one game at that rate. The cost of the would-be season pass was a mountain I had to climb.
Fortunately, my birthday and Christmas coincide within a day. Had I been born at any other point in the year, the mountain would have been harder to climb.
However, given the invasion of the relatives to visit my grandmother (who lived with us) on this holiday, most of the kin-folk remembered it was my birthday and several of them slid me a few greenbacks. The goal of raising the money for the season ticket was easier than first conceived. In the end, I was able to make the season ticket purchase.
The picture on the wall simply made me smile and brought back fond memories of those game day Sunday's with my Dad, who passed in 2001.
On home game weekends, I made sure to go to Saturday night mass in order to have Sunday open to attend the game. No church, no game. End of story.
Priorities, right?
An hour or so before we left for the game, we would start the assembly line process to make sure we had something to eat at the game. We'd cut the hoagie buns and stack them with salami, cheese, hot peppers, tomato, lettuce and our favorite condiments. Add a bag of chips or pretzels and some pop and we were ready to head off to the stadium. We were the concession stand!
While in Dr. Tom's office, I pointed out the exact location of our seats.
Twenty-five yard line, top row, me and Dad.
For one brief moment, I was at the game with my Dad and in a very happy place.
There's no place like home!
It was such an unexpected blessing on this particular day to take a trip down memory lane, remember those moments with my Dad, and allow a piece of my childhood to revisit me.
Incidentally, the first game of the 1969 season under new head coach Chuck Noll was the only game the Steelers won in a 1-13 season. Noll would eventually turn the team around as he was a four time Super Bowl winning coach.
What's the point?
I could make this post solely about spending time with your children or grandchildren. It would be appropriate and would not be out of place.
In his willingness to include me in one of his favorite activities, my Dad invited me into the process of going to the games with him.
It was quality time which we shared together.
I have to admire Bruce Arians, the head coach of the Tampa Bay Buccaneers who recently encouraged his staff to spend time with their children.
Classy move by Arians! His gesture was borne out of his own regrets for not spending adequate time with his own children.
Allow my Dad to once again enter the conversation during a moment I needed fathering and some sage advice.
It was a moment in which he deposited a heritage in me.
Jackie and I were newly married. We owed my parents approximately $800. Dad gathered us around the kitchen table and handed me a cassette tape with a personal message which we were to listen to in the car on the way home. In short, the message was an audio moment in which he forgave us the debt.
To that point in time I never heard my Dad quote the Bible. On this occasion, since we are talking football, a moment with him came out of the end zone.
As we sat around the table, with worry on my face and tears in my eyes, he quoted the following verse, nearly verbatim:
"That is why I tell you not to worry about everyday life…Isn't life more than food, and your body more than clothing?
…Look at the birds. They don't plant or harvest or store food in barns, for your heavenly Father feeds them.
…Can all your worries add a single moment to your life?
…Look at the lilies of the field and how they grow. They don't work or make their clothing, yet Solomon in all his glory was not dressed as beautifully as they are.
…And if God cares so wonderfully for wildflowers that are here today and thrown into the fire tomorrow, he will certainly care for you." (Matthew 6:25-30 NLT)
I have a hunch my Dad had some worries although rarely, if at all, did he make them known.
I also have a hunch my Dad drew some water out of a deeper well during his private moments with God and wanted to offer his son a drink from this well to ease my concerns about the debt which seemed insurmountable at the time.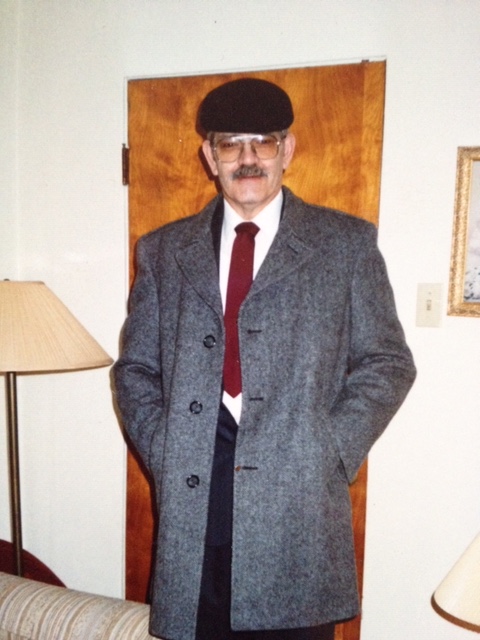 Thanks Dad for the quality time at the games and in others ways which you cared for me. There is not a moment I don't think about you when I watch the Steelers.
More importantly, thank you for the heritage you impressed upon me in the words of life and wisdom you imparted to us that day around the kitchen table.
Whenever I hear about the lilies of the field and Solomon in all his glory, you assuredly come to mind.
What truths can you impart to those you meet and to those you love which have a lasting impact?