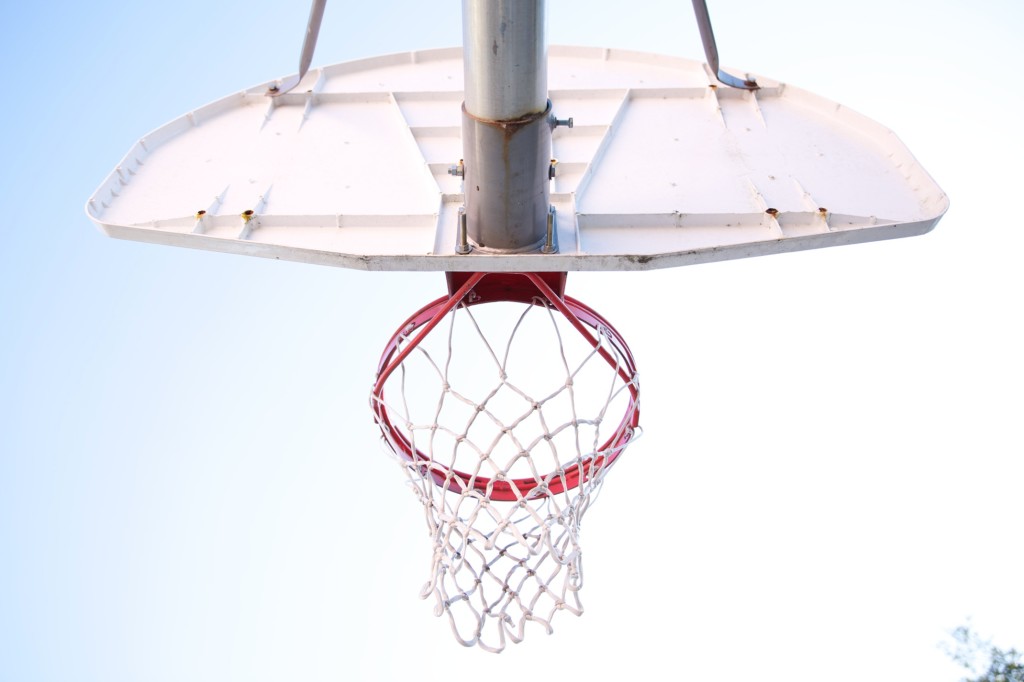 It's March Madness™ time once again.
For those of you unfamiliar, it's the time of year when college basketball (in both the men's and women's divisions) will crown a winner as sixty-four aspiring teams compete in the annual tournament, with one team ultimately rising above all others to claim the title of National Champion.
It's an exciting time on the sports calendar as there is much enthusiasm at this annual hoops epicenter. In addition there are many surprise upsets and nail-biting moments for the teams which participate in what is affectionately referred to as "the Big Dance".
Cinderella teams, those not expected to do well, always surface because of a "can do" attitude.
During this time of year I tend to reflect on the moments I coached basketball at the high school level for the team on which my daughters played.
There were many times the gals on the team would voice the words "I can't".   I wrote about some of those experiences in a previous post.
To say the words "I can't" in my presence, after one fair warning, meant you were running laps.  We needed all the help we could get and shooting ourselves in the foot with an "I can't" declaration was not going to help.
For most of us, our lives are not lived on a basketball court and we do not have to run laps for saying the two little words which place a ceiling over our day-to-day existence – "I can't".
However, do any of us consciously measure the number of times we allow those two not-so-magic words to fall from our lips?
"I can't do math problems."
"I can't seem to get the hang of this."
"I can't understand how to follow these directions."
"I can't fix this car."
"

I can't

cook very well."
"I can't forgive her for doing that to me."
The daily empowering of  "I can't" in our lives is keeping each of us far from our intended destinations.
By saying the words "I can't" we invite limitation, artificial ceilings, and scarcity into our lives.
Why not remove the lid and give what might be possible a chance to thrive by eliminating the use of those two words from our vocabulary?
Although my wife did not realize it at the time, the presence of an "I can't" skunk was attempting to slip through my back door, when she recently shared a short video with me.
It was a timely reminder to take some of the medicine I once dispensed to my basketball team.
Thank you, my dear!
Watching the video shown below should remove any and all excuses we impose upon ourselves when we allow the phrase "I can't" to submerge us into the realm of impossibility.
It's time for you and I to ditch the use of the words – "I can't".
You can!
What lids in your life can be removed by eliminating the use of the words "I can't" and what possibilities might be allowed to enter your life by introducing the words "I can"?
Photo Courtesy of Creative Commons